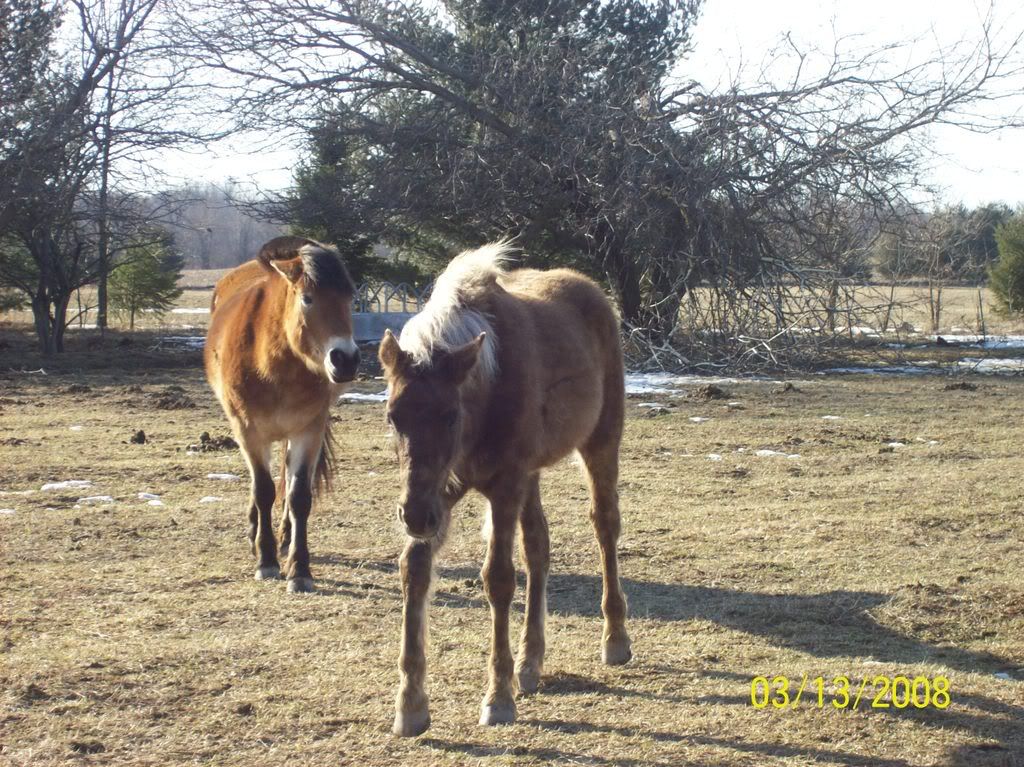 The woman who owns the horse I'm leasing came back from the Shipshewana horse auction with another rescue! This 4/5 month old colt was in the kill pen with his mother, but he couldn't keep up with her when they put her up on the block. He was initially sold to a meat buyer for $30.
Well she wasn't about to let such a sweet little thing go for dog food, so she hunted down the buyer and offered him $40 for the colt. He accepted!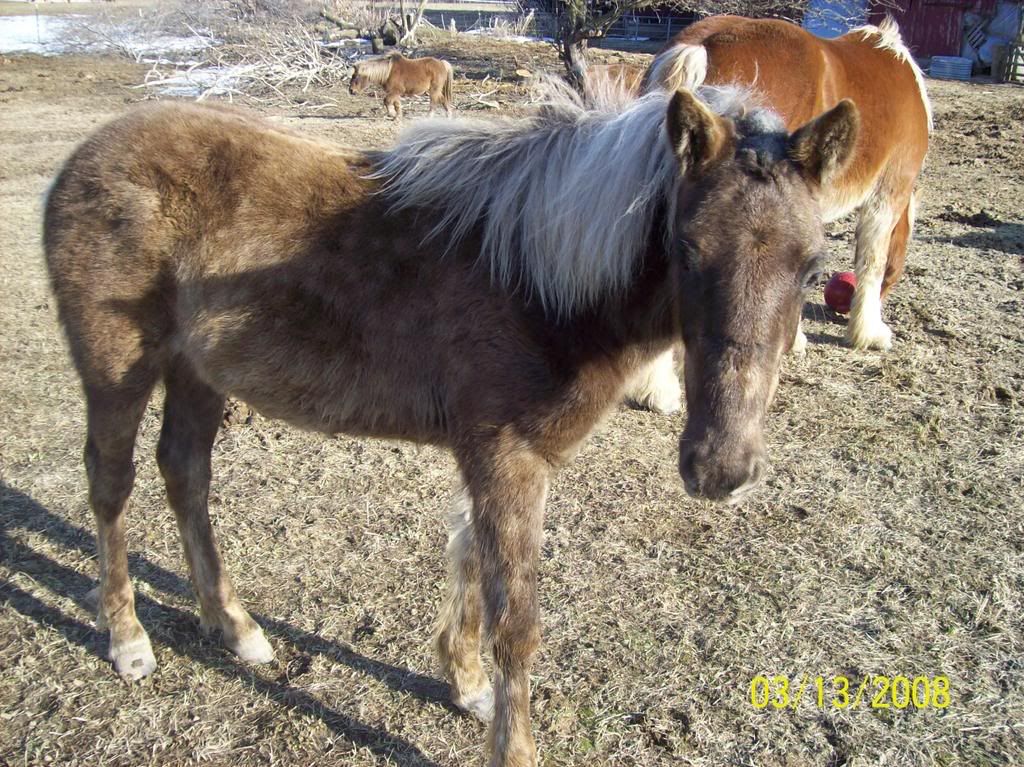 She thinks he was an Amish horse, because the Amish in the area shave the forlock off their horses along with the bridle path. His mother (not rescued, unfortunately) was a standardbred, and his sire was probably (hopefully) a Belgian, considering the mane and short back. That will make him the perfect horse for a heavy rider in a few years, especially if he grows into those knees!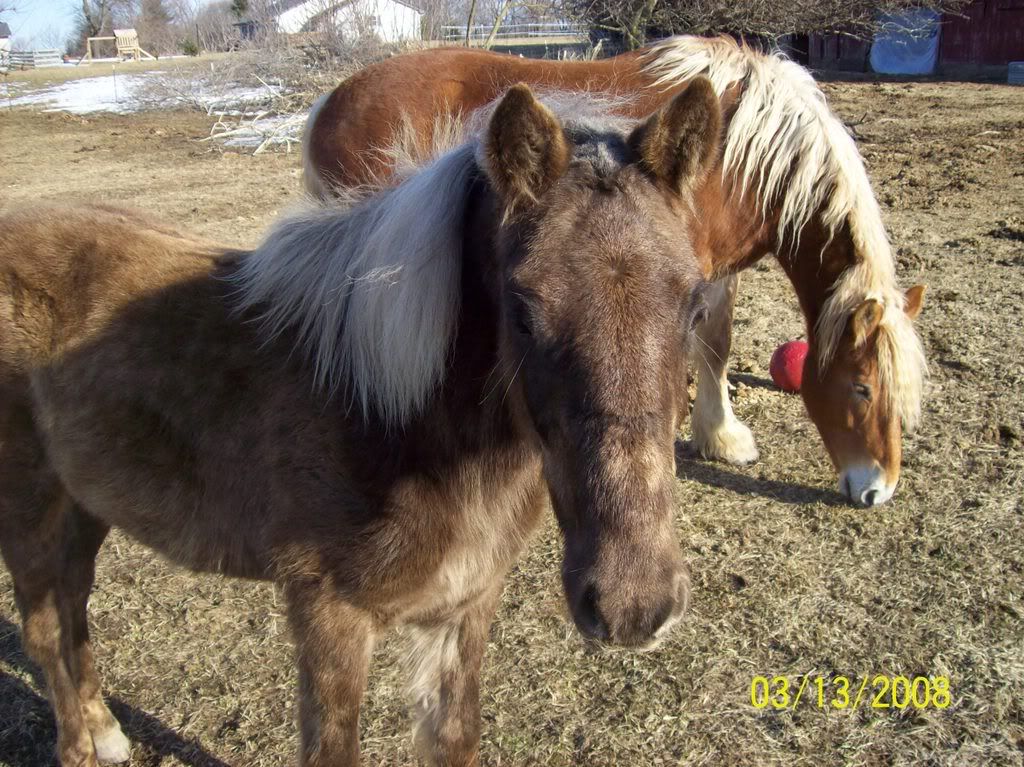 His name's Lucky, and he's both highly intelligent
(has already learned to open gates, lift his feet when asked, and leads with just a hand on the jaw instead of a halter) and very sweet-tempered. He's a bit nervous and clingy still after being force-weaned at the auction pen, but he's adopted Sunshine (the horse I'm leasing) as a surrogate mom and seems to be very comfortable/trusting of humans.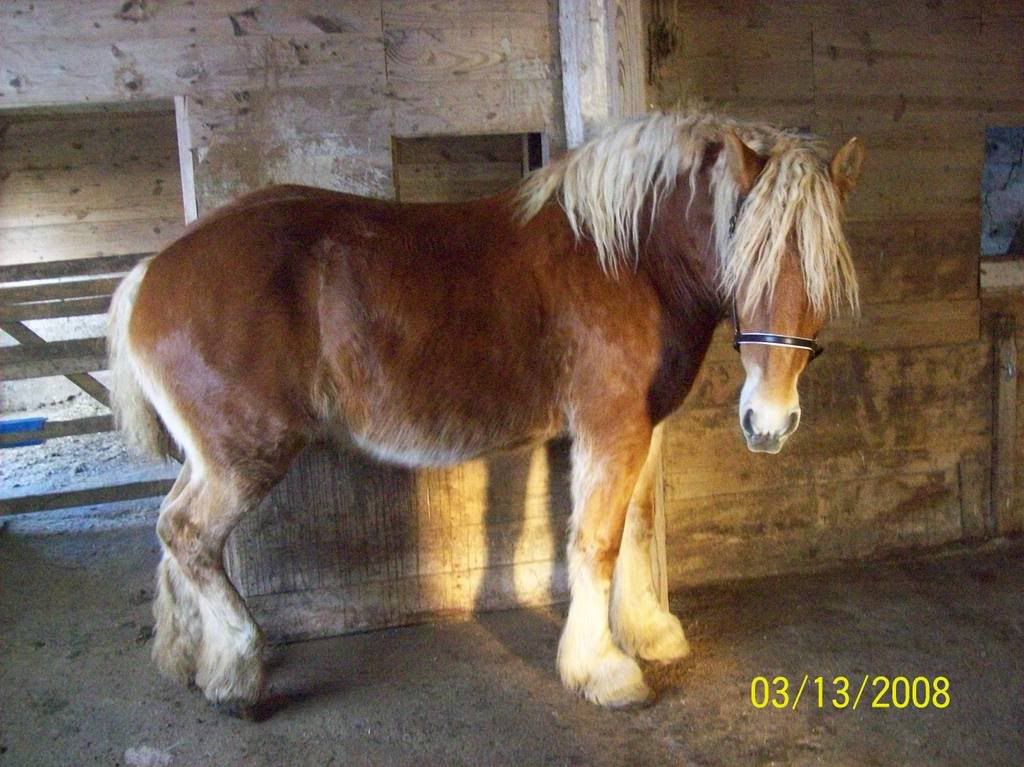 Speaking of Sunshine, I didn't leave her out of the lens!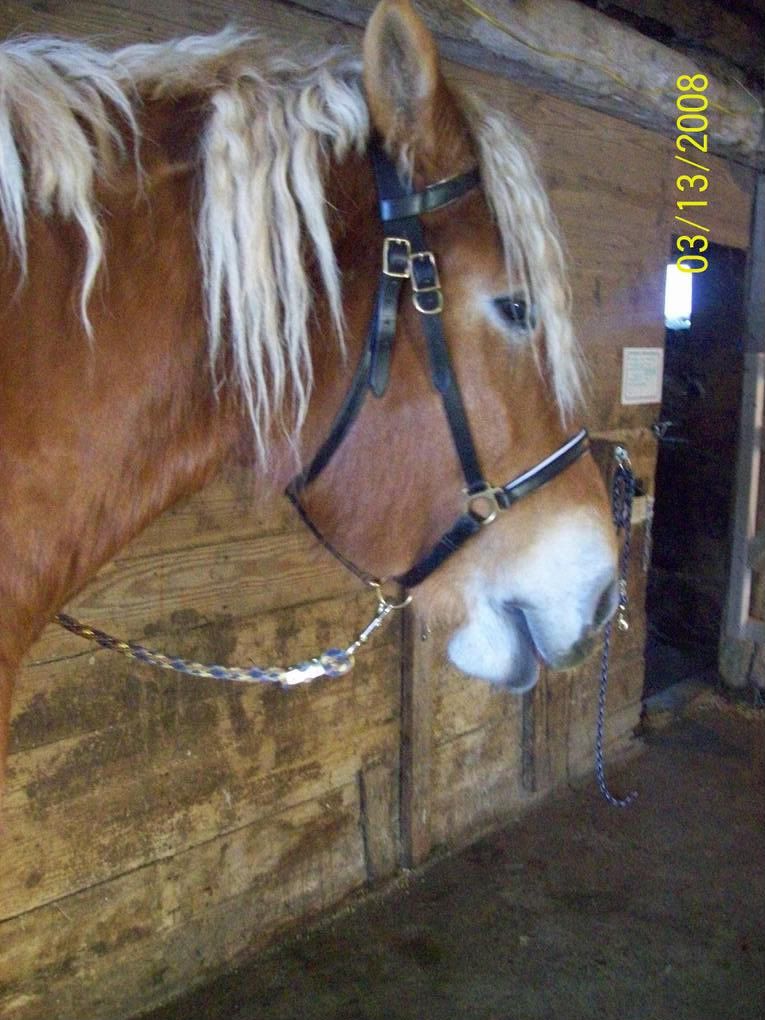 This is the Sunshine, the 6 year old Belgian mare I took on a half-lease this month. She's 16 hands and a bit (about 5 1/2 feet tall at the withers/shoulder) and a real sweetheart, even if a bit skittish on the trail (probably just having a new rider).
Her mane's a bit ragged yet, but it's growing back in from when half of it was shaved off last year. I mixed some Jojoba oil and rose water as a detangler and it seems to work very well. Her tail was docked by her first owner (common in draft horses, although extremely cruel!) and might not get much longer than it is now.
When they get the arena finished so that I can safely learn hunt seat (she's too spooky on the trail for me to dare an english saddle) I'm going to see if my photographer friend would be willing to come take a few shots of me riding.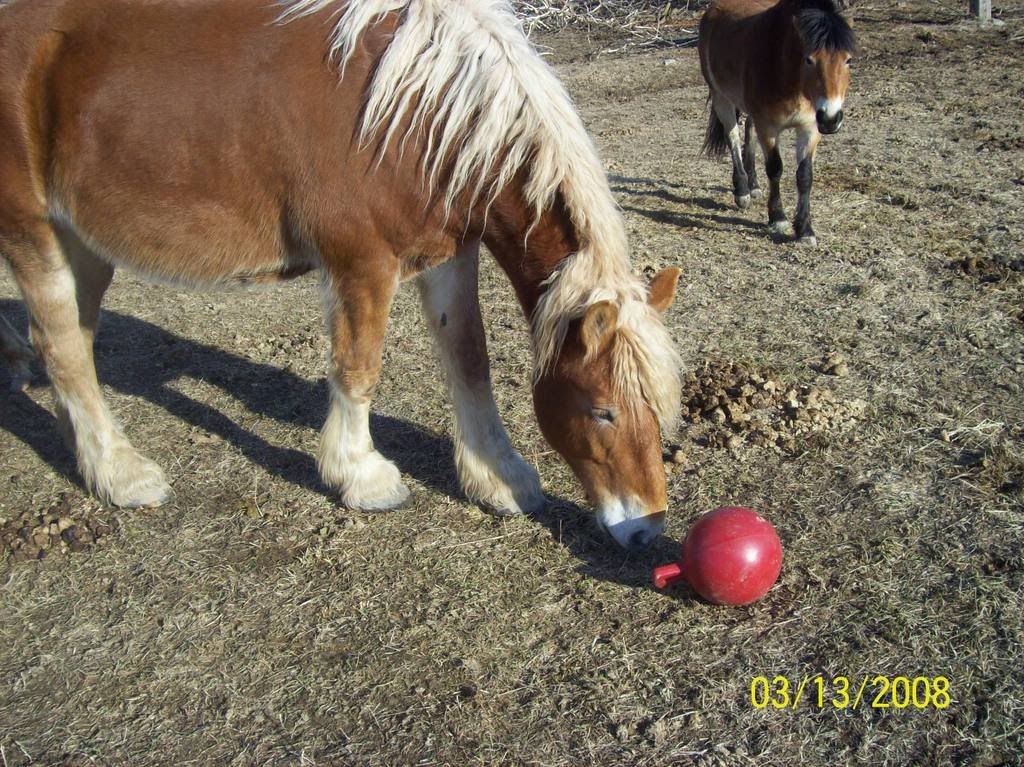 When I got there today, she was loving the spring weather, and tossing a ball back and forth with Belle, the Exmoor pony.